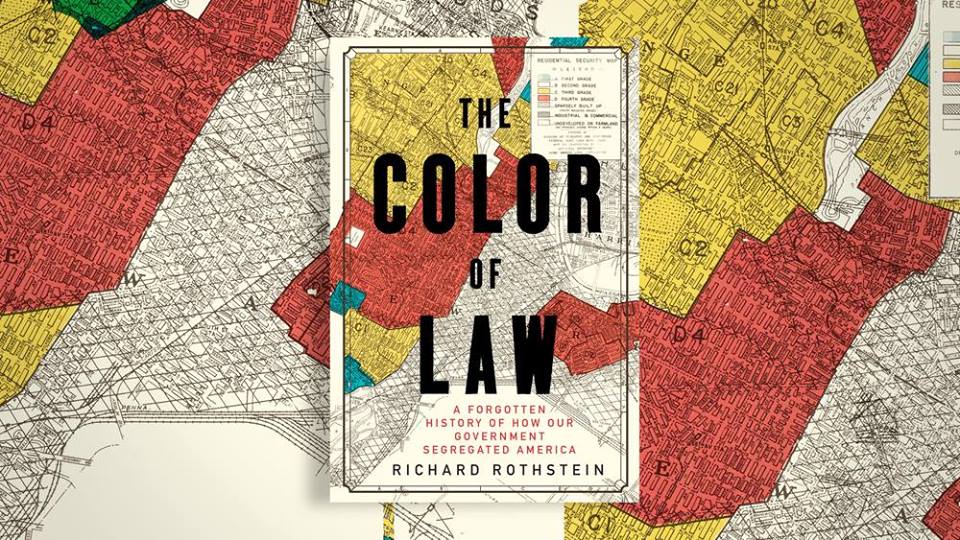 Please visit the event's Facebook page to view details, RSVP, and share the event with friends.
Join the Mayor of Burlington, Miro Weinberger, and the Executive Director of the Vermont Human Rights Commission, Bor Yang, at the seventh Mayor's Book Group on Thursday, September 26, 2019 at the Old North End Community Center.
Mayor Weinberger will host a community conversation with a panel of partners and the public to discuss "The Color of Law" by Richard Rothstein, which is about the role that housing policy played in segregating America. The New York Times calls the book "powerful and disturbing," and the history it tells is one that continues to require our understanding, attention, and action.
Free copies of the book are available for pick up now, courtesy of co-host the UVM Humanities Center. You can pick up your copy at the Mayor's Office in City Hall (third floor at 149 Church Street), the circulation desk at the Fletcher Free Library, and the University of Vermont Humanities Center.